Nothing is more adorable than cute kitten names–except for cute kittens themselves, of course!

Are you struggling to come up with just the right name for your kitten?
From unique to more common names, there are so many cute names out there, but you will find the perfect name for your kitten eventually!
If you still need help with some ideas, here you will find a list of the best cute kitten names!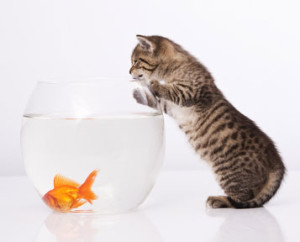 While some of these are meant for only boy or only girl kittens, many of these are suited for both genders, especially if you keep your mind open: Cleo can spark the idea of Leo for example!
It just takes a little imagination on your part. The point is to get your wheels turning so you can come up with your own cute kitten names.
(Of course, we won't hold it against you if you just use one or more of these names as they are!)
The Best Cute Kitten Names A-Z
8Ball Abracadabra Ace Of Spades Alfie Alley Annie Ashely Ashes Atom Bandit Beaker Bilbo Baggins Bitsy Blackberry Blackjack Blooper Bonkers Bowtie Butterbean Buttercup Buttons Cadillac Casper Chewbacca Chiclet Coffee Bean Cracker Jack Cosmo Cottonball Cricket Cruiser Crumpet Cupcake Cutie Pie Daffodil Daisy Darien Rin Dinky Domino Dorito Dusky Fabio Fang Figaro Flapjack Flurry Foggy Fraction Freebie Fuzzybutt Gandalf
Gizmo Gris-Gris Haiku Hemingway Hera Hercules Hero Hocus Pocus Indie Inky Isis Jack Frost Jackdandy Jaspar Java Java Bean Jet Jet Black Jewel Junebug Juno Jupiter Jynx Kamikaze Karma Katmandu Kewpie Kloe Kookaburra Ladybug Little John Loner Lucyfurr Luna Magpie Marshmallow Midnight Minerva Moo Morpheus Ninja Nomad Nugget Oboe Omen Onyx Opal Othelo Pagan Paisley Pansy Pepper
Pickle Pinky Pitch Pixie Plato Pluto Popcorn Powder Purrl Ragamuffin Raven Rebel Renoir Ringo Rio Roo Safari Salem Scooter Smally Smoke Smokey Snowball Snowfall Snowflake Snowshoe Snowtiger Stormie Sugar Sunshine Tater Tot Tinkerbell Topaz Tuxedo Ulysseus Vagabond Vanilla Vanilla Ice Vivaldi Vodka Voodoo Whispurr White Chocolate Whitetiger Wicca Willow Zephyr Zeus Zorro
You will also find that some of these kitten names are cute and funny, so you will find them here and on the Funny Names for Kittens list.
Do you have ideas for cute kitten names? Share with us below!