Wellness Kitten Food is produced by the Old Mother Hubbard Company, which was founded in 1926 in Gloucester, MA.

Don't be fooled by the quaint name, however.
The fact that this company has a bustling call center indicates that the Wellness brand has been acquired by a larger corporate conglomerate.
Wellness is a top-of-the-line choice for kittens, across all of their formulas, not in spite of their large size but likely because of it.
When it comes to pet food, you usually want to go with a well-recognized brand instead of a "mom and pop" formula, because the larger companies have more to lose, and are more dedicated to following AAFCO standards.
(AAFCO is the Association of American Feed Control Officials)
Although there are many varieties of canned and dry in this line, this review is for their Wellness Kitten Food CORE brand, which remains a rarity as a grain-free dry kitten formula.
Variety: Wellness CORE Cat and Kitten Food
Overall Health 1 2 3 4 5 6 7 8 9 10
Consumer Rating 1 2 3 4 5 6 7 8 9 10
Addresses Special Needs: Urine pH Balance
First Five Ingredients: Deboned Turkey, Deboned Chicken, Chicken Meal, Whitefish Meal, Potatoes
Other Ingredients:  Salmon meal, natural chicken flavor, chicken fat,
tomato pomace, cranberries, salmon oil
Carb Fillers Used: Starch (Potatoes)
Contains Animal Digest: NO
Contains By-Products: NO
Hypoallergenic: YES
Crude Fat: 18%
Crude Protein: 50%
Crude Fiber: 3%
Overall Review of Wellness Kitten Food
If you are a kitten owner who just can't tolerate the mess and smell of wet food, then Wellness CORE formula is likely the very best dry variety you can get:
Ingredients 1,2,3,4, and 6 are ALL pure USDA meat sources, and there are no allergens in the CORE formula.
Like any dry recipe though, it is important to provide fresh water at all times, or mix it with a canned variety.
It is also important to remember that if you are just beginning to
wean baby kittens, Wellness kibble should be soaked in warm water first to soften it.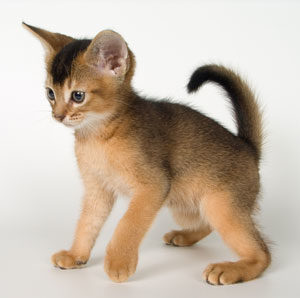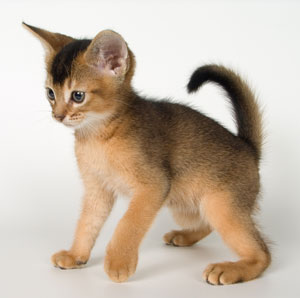 The high nutritional value does point to a high price tag for Wellness, and if you are raising multiple kittens (or caring for them into their adulthood) then this kitten formula can be quite cost-prohibitive. If you need more options, read our article on selecting the best kitten food for your budget.
Cost Versus Value of Wellness Kitten Food
Feeding kittens doesn't have to be all or nothing; if you want them to enjoy the good health associated with Wellness for Cats and Kittens, you can mix it with a more economical product (preferably canned to balance the lack of moisture.)
This will make it go further. If you are really thinking ahead, then you know a high-quality formula will help prevent excessive health issues as they reach their elder years.
Wellness Kitten Food is highly recommended–even the non-CORE varieties are very healthy choices for feeding kittens.
Where to Buy Wellness Food
Wellness is readily available at your local large pet store, but for online ordering we love Amazon.com. Prime members get free, rapid delivery and there is even an auto-delivery option you can enroll in for a discount.
The following are some of the more popular Wellness Kitten Food varieties.